Maat submitted 5 written statements on the following topics: 
Maat also submitted 16 oral statements during the 54th session, during the following Interactive dialogues and General Debates: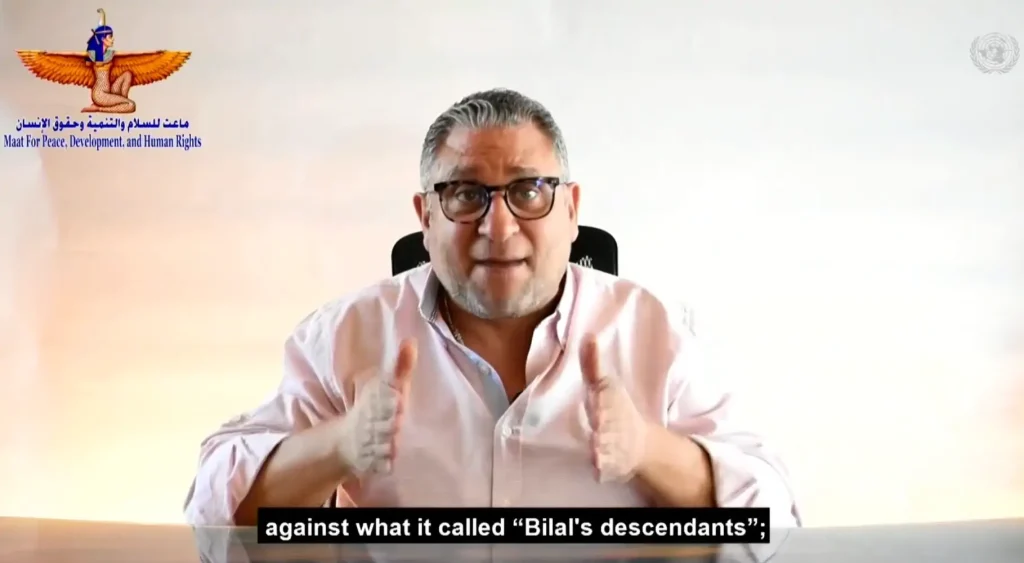 The ID with the WG on Arbitrary Detention, The ID with the IE on the Promotion of International Order, The ID with the WG on Mercenaries, The ID with the Expert Mechanism on the Right to Development, the GD under Item 3, the ID with the International Committee of Human Rights Experts on Ethiopia, The ID with the Independent International Commission of Inquiry on the Syrian Arab Republic, the ID on the report of the Secretary-General on reprisals, the GD under item 5, the results of the Universal Periodic Review of: France, Romania, Liechtenstein and Israel, the GD under Item 6, the GD under Item 7 on the situation of human rights in Palestine and the other occupied Arab territories, and finally, the GD under Item 10.
Maat's participation in the informal consultations on the draft resolutions:
Maat also participated in a number of informal consultations on draft resolutions, including; the draft resolution on the right to development, where Maat focused on the impact of foreign debt on the right to development in developing countries, and the draft resolution on the mandate of the open-ended intergovernmental working group to set the framework context of the international regulatory body to regulate, monitor and control the activities of private military and security companies, as Maat called for the renewal of the mandate of the working group.
Also during the 54th session, Maat for Peace organized two side events: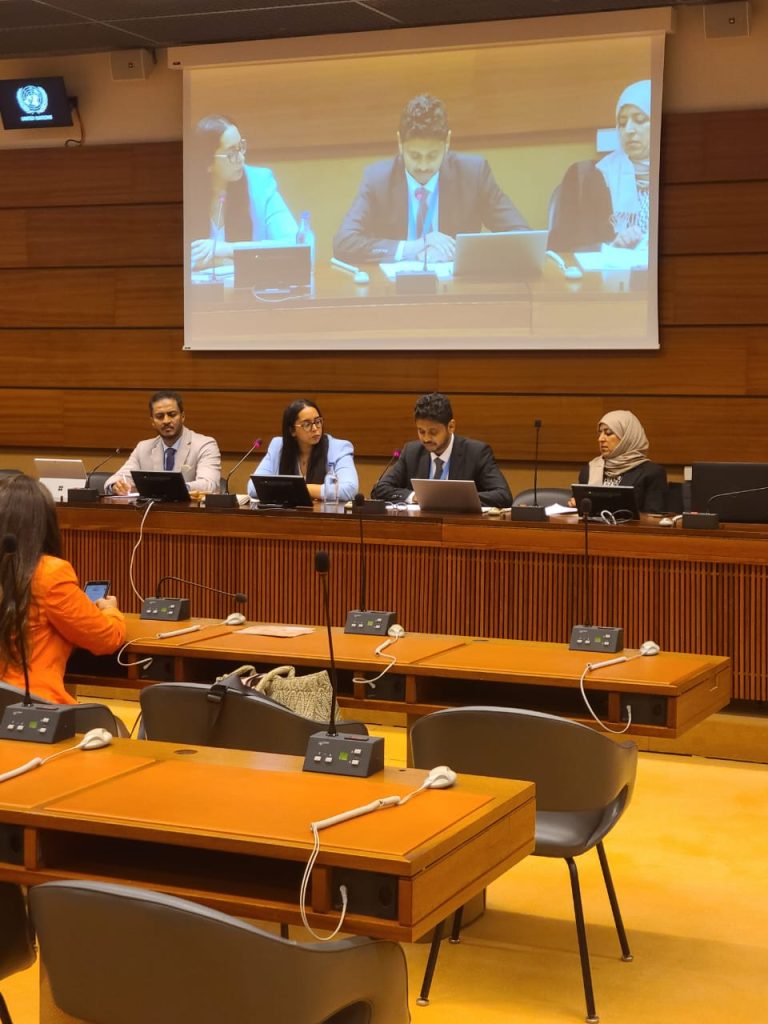 Maat organized an in-person side event from inside Palais des Nations in Geneva, titled "Human Rights Violations in the Context of blockades During Armed Conflicts," on September 29, 2023, where the event addressed the situation in Nagorno-Karabak and Yemen, focusing on the governorates of Taiz and Hodeidah.
Maat also held a virtual side event via Zoom on "The impact of the use of mercenaries in armed conflicts on human rights." The event was held on October 3, 2023, as it came on the sidelines of the Working Group on Mercenaries' presentation of their report during this session.
Studies published by Maat during the 54th session